The properties listed on this page are offered for sale by the owners. Some are listed with local Maleny real estate agents, most are private sales. For more details or to arrange a viewing, please contact the owners directly.
Rental properties at Crystal Waters are highly sought after – your best chance to live here may be to buy! If you buy, but cannot move here straight away, a guaranteed rental market awaits.
Unless indicated otherwise, all lots offered for sale are freehold properties of about one acre (0.4 hectare) in size.
All lots are part of the Crystal Waters Group Title and are bought and sold as per standard Queensland conveyancing requirements. Normal bank or credit union lending arrangements are available if a mortgage is required. It is up to you to arrange this.
Please ensure you make arrangements with the owners or agents BEFORE GOING TO HAVE A LOOK at the properties for sale.
Unexpected visits are an intrusion on the owners or tenants privacy.
If you are not an Australian resident, we suggest you seek advice from the Australian Commonwealth Government concerning foreign ownership regulations.
* All prices in AUSTRALIAN DOLLARS.
Lot 1 – Village Green
Price options available on request

An ideal place for your small ethical enterprise…

Lots are available within the Crystal Waters Village Area for small ecological, artisan, craft or other businesses that would fit with the Village environment.

This is a prime and central location at Crystal Waters, with much focus of Community activities in this area. Close to existing village cafe, Bakery and Treasures shop area, flat land and ready to build, with some established trees nearby.

By locating your business in the Village Area, it will benefit from the great reputation Crystal Waters has its focus on sustainable and ethical living.

The space has potential for your own innovative building design, something Crystal Waters is well known for.

Contact the Coop office for more details.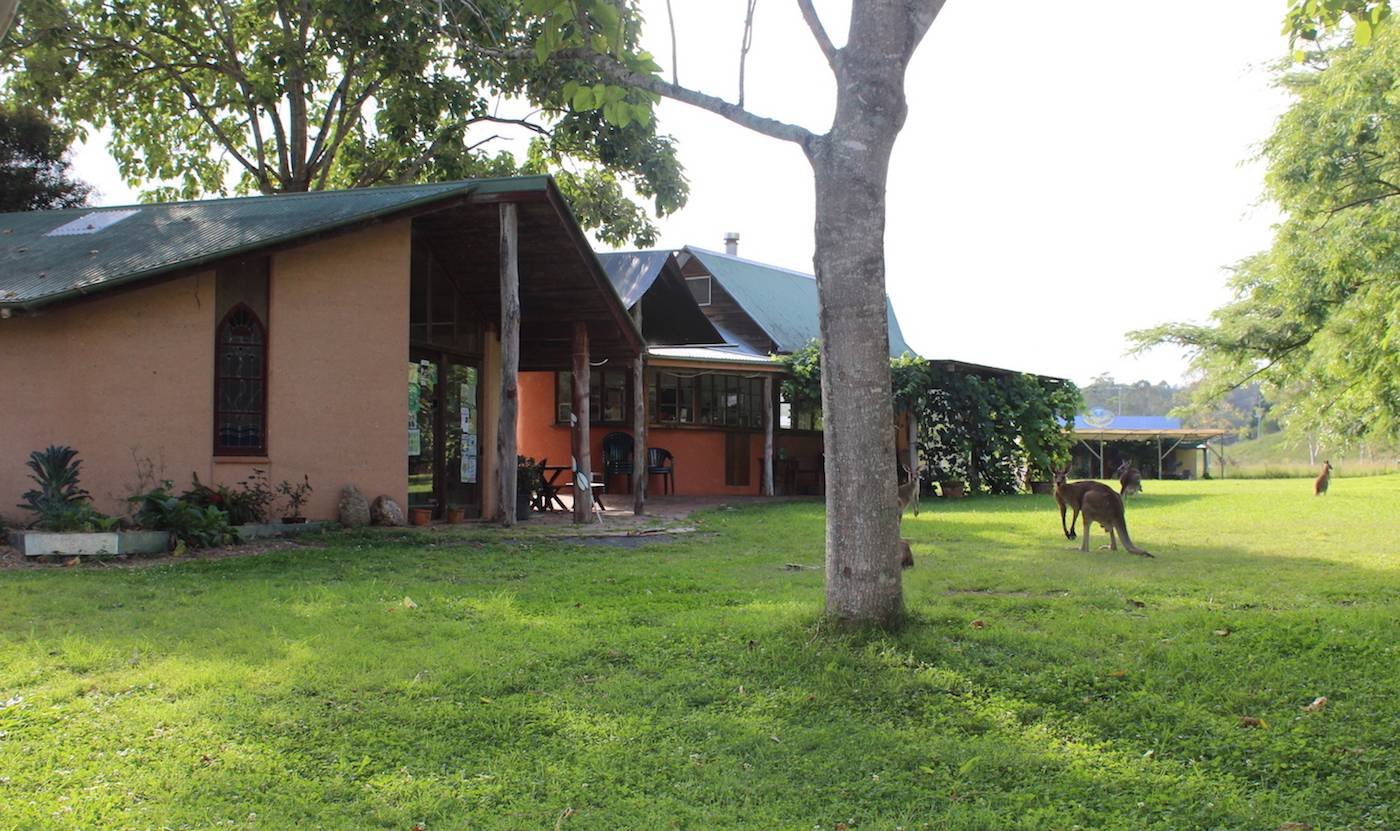 The EcoCentre is no longer listed.
We will provide information here of any Properties coming up available
Lot 51


$530,000 $480,000


Rammed Earth Home (6 bdm) + 2 bdm cabin on 1 acre


Perfect for Extended Family, Retreat Business or Other Ecopreneurs


Awaken to the sounds of bellbirds every morning and inhale the fresh, country air. Pluck salad greens from the garden right off the house deck. Relax on the day bed or chill in the hammock. Or watch the sun set from the spa, painting a unique and beautiful scene daily across the mountains. Feel the warmth in winter and the crispy cool in summer of your new rammed earth home. Enjoy a short stroll to your eco-cabin.

Solid. Secure. Comfortable. Naturally insulated.
To arrange a private and personal inspection please contact Izabella on: 0449 267 891 or email: info@naturalattitudes.com
More Listings coming soon in 2020!
Crystal Waters residents can advertise their property on this page for $75 for a basic listing or $150 for a full listing with Photo Gallery. Listings are for up to 6 months and can be renewed, Please contact the Coop office to book.