Contact Information
Facilities Bookings
Sabine   (07)

5435 0111

crystalwatersfacilities @gmail.com
(for The Kitchen, Deck, Village Green, Community House)
The Deck
The Deck is a rustic style open but sheltered area next to our Village Green, available for Hire for small to medium groups.
Being a unique venue for various types of gatherings, it is popular for music events, celebrations & get-togethers and hosts regular music nights attracting artists from all over Australia. This covered and partially enclosed area is great for meetings, presentations, dining, markets, concerts, dancing and small scale theatrical performances.
Package options are also available with the fully equipped commercial Kitchen, side Dining Room and The Village Green hire. Also suitable to Hire for budget Weddings. Several lovely Wedding Receptions have been held here – so please enquire if this is your interest.
The Kitchen
The Cooperative's Commercial Kitchen is located next to the Village Green and is fully equipped for medium to large scale catering. As well as regular use as a Cafe for events on the green, it is a popular choice for catering for gigs, weddings, and courses. This Kitchen is fully Council Approved.
The newly refurbished Kitchen (which is registered with the Sunshine Coast Regional Council) is equipped with 2 LUUS GAS 6 burner 900mm ovens, ample preparation areas (stainless steel bench tops), serving area, pantry area, cool room, 2 refrigerators, freezer, wash up areas and steriliser.
The kitchen area is 52.2 square metres. Some basic cooking utensils are supplied (pots/pans, urn, crockery/cutlery) with the kitchen and caterers using the facility are advised to bring their own kit to ensure they are adequately equipped for their own needs.
The kitchen is housed in a multipurpose building with a covered eating dining area (The Deck), two side rooms (approx 34 square metres each)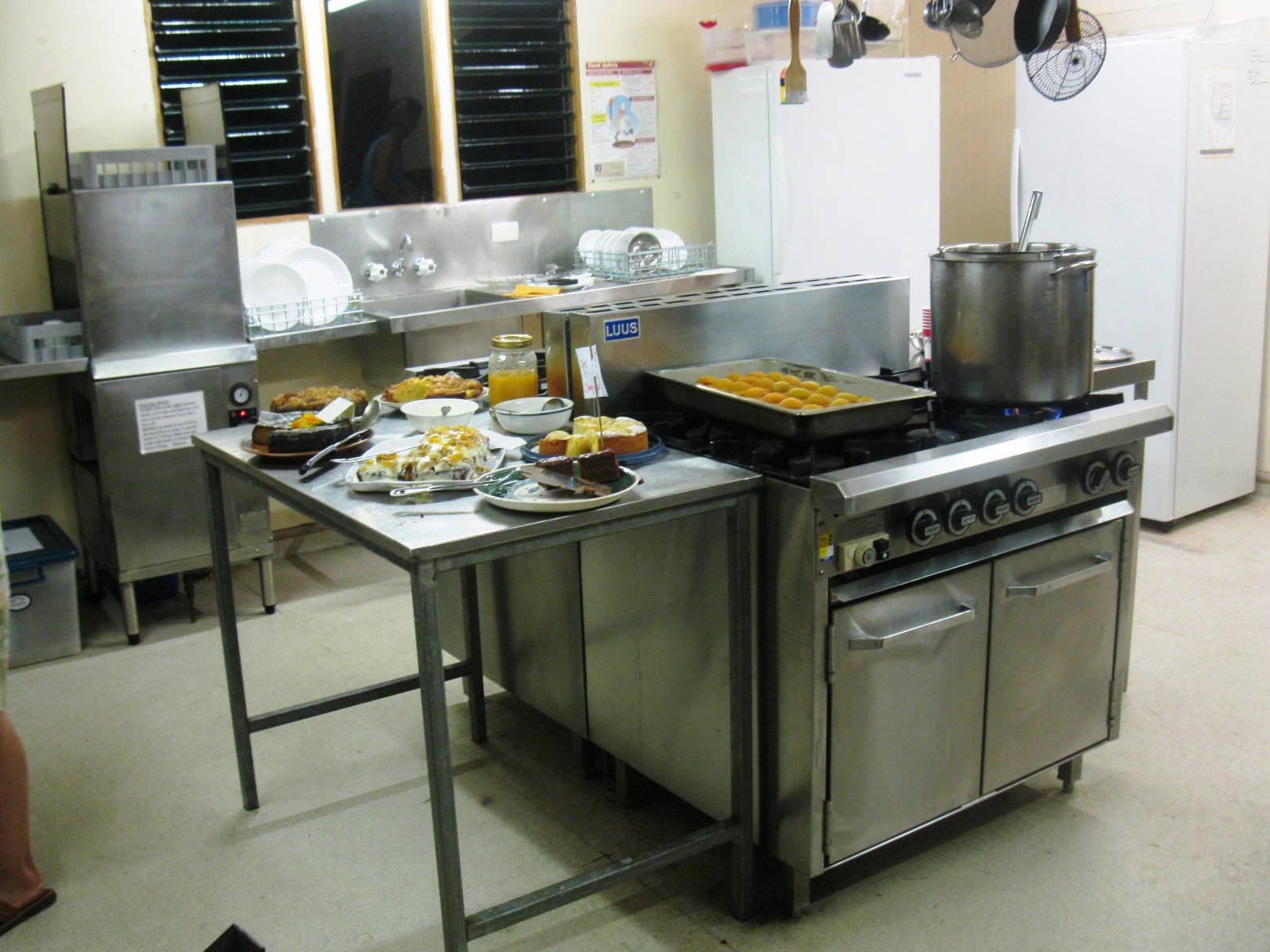 Toilets. There are 2 adjacent toilet areas (two Male, two Female) next to The Deck.
The Flower Pot Cafe (since April 2018) is Open at various times throughout the week. Currently on Tuesdays, Fridays, Saturdays – Sundays, plus all Music Events.
The Village Green
This is the area between the Bakery & The Deck, used for the Monthly Village Markets. This area can be hired for short term gatherings or music events.
Through the many years of Crystal Waters, we hosted several Festivals, gatherings and Permaculture workshops.
Partnerships with musicians and events organisers are welcome!
The Community House, The Carousel & The Shed – on upper Lot 1
The old Community is still used or Community Meetings.
The Carousel is a circular building based around a central support pole, it was built for yoga classes and it is perfect for small gatherings and workshops.
It is a suitable location for more private meetings, but still only a short walk from the Village Green and Eco Caravan park.
These Venues are used by Residents for Meetings, Community Meals, Children & Parents gatherings and dance, music, meditation, yoga, karate, teen groups and other gatherings by the community.