Introduction
Are you passionate about sustainability and eager to learn how you can create a positive impact on the environment and your community? If so, the Permaculture Design Course (PDC) at Crystal Waters may be the perfect opportunity for you.
 Situated in the picturesque surroundings of Crystal Waters, in Queensland Australia, this immersive and hands-on course offers a deep dive into the principles and practices of permaculture, empowering participants to create sustainable and resilient living systems. In this article, we'll explore what you can expect from the PDC at Crystal Waters and why it's an experience you won't want to miss.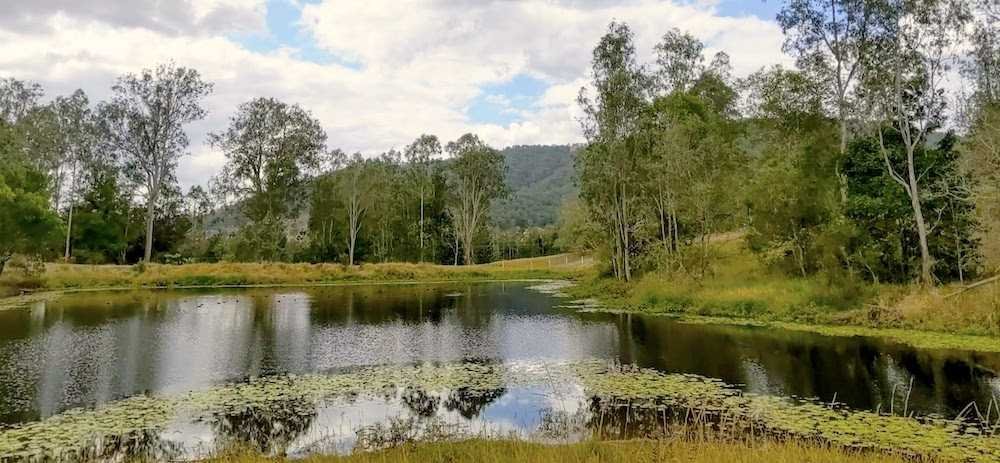 The Permaculture Design Course Experience
At the heart of the PDC is a comprehensive curriculum that covers a wide range of topics, including permaculture ethics and principles, design methods, soil fertility, water management, food production, energy systems, natural building, and social and economic aspects of sustainable living. The course is designed to accommodate individuals of all backgrounds and skill levels, making it an ideal learning opportunity for beginners and experienced permaculture practitioners alike.
During the 2-week intensive program, participants will engage in a mix of classroom learning, hands-on activities, and site visits to local permaculture projects. The practical experience gained from these activities allows participants to not only understand the theory behind permaculture design but also see it in action and apply the techniques in real-world situations.
The PDC is led by a team of experienced and passionate instructors who are dedicated to sharing their knowledge and expertise with participants. With a typical student-to-teacher ratio of around 15:1, learners can expect personalised instruction and support throughout the course. In group activities we always have an additional assistant supporting both the presenter and participants.
All meals are provided for participants during the PDC, both vegetarian and non-vegetarian meals are prepared using locally sourced and mostly organic ingredients whenever possible and are highly enjoyed. For EcoPark accommodations there are modest fees with options for camping or staying in private or shared rooms. 
The Benefits of Permaculture Design Certification
Upon successful completion of the PDC, participants will receive a Permaculture Design Certificate, which is internationally recognised and allows them to practice and teach permaculture design. The skills and knowledge acquired during the PDC can be applied in various fields, such as agriculture, landscape design, urban planning, natural resource management, and environmental education.
Moreover, the PDC experience provides participants with the opportunity to connect with like-minded individuals, fostering a sense of community and collaboration that extends beyond the duration of the course. Graduates can continue to seek support, advice, and collaboration opportunities from their fellow participants, instructors, and the broader permaculture community.
How to Register for the PDC at Crystal Waters
If you're interested in taking part in the PDC at Crystal Waters, visit their website at https://crystalwaters.org.au/permaculture-design-course/ and follow the instructions provided. You need to fill out a registration form and submit a deposit to secure your spot in the course. Be sure to review the specific course information and contact the organisers with any questions or concerns you may have.
Conclusion
The Permaculture Design Course at Crystal Waters is a transformative experience that empowers individuals to create a more sustainable and resilient world. By learning and applying the principles of permaculture, participants can positively impact their communities and the environment, contributing to a brighter future for all. Don't miss out on this unique opportunity to expand your knowledge, develop new skills, and join a global movement dedicated to creating a better world through permaculture design.
Event: https://crystalwaters.org.au/event/2023-permaculture-course/